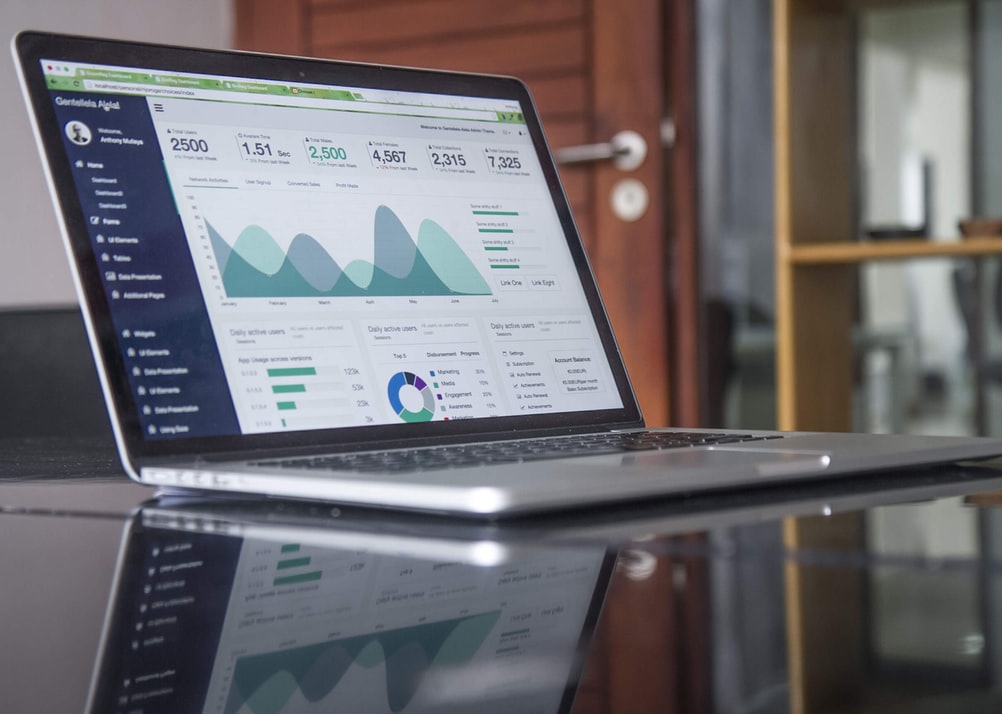 Digital marketing is moving faster than ever, and you need to keep up!
It's 2020, and every brand worth discussing is trying to dominate on the web. Each subtle tweak in customer experience and SEO can mean a huge difference in revenue.
The competition is stiff and the battleground is always changing, but you have to be up to the challenge if you want success.
To help you stay on top of your game, we've compiled the 20 biggest trends in digital marketing for the year 2020. 
1. Enhanced Mobile Experience
With more than half of eCommerce sales coming from smartphones and tablets, you'll need to update your mobile experience for better browsing, faster checkout, and page load times.
Not only do customers prefer a sharp mobile UX, but so does Google. It recently introduced new ranking factors that put the strongest mobile-optimized sites ahead of the rest.
Use all the tools at your disposal, whether it's Google Accelerated Mobile Pages (AMP) framework or a total website redesign. With the way things are going, it's a necessity!
2. Google My Business Listings
Even in a world gone digital, local listings are vital for businesses like medical services, plumbing, and auto repair.
If your brand falls into one of these categories, it's important to keep the "My Business" information updated with as much data as possible.
You won't only get a boost from the locals who walk into your business, but your rankings on Google search will also rise, the more details you add.
Keep an eye on how these listings improve and expand, and don't fall behind.
3. Influencer Marketing
The more people become glued to social media, the more opportunities you'll have to market your brand on platforms like Instagram.
Movie stars, musicians and athletes have long been a part of the marketing game, and now there is a new world of social media influencers that you can leverage at a lower cost.
There are some rules to follow, and you need to make sure the audience knows they're being marketed to, but if you can crack the influencer code you can prepare for some big sales.
4. Next-Level Chatbots
Those pop-up automated chat boxes have been around for a while now, but they've made major improvements in recent years. Try it out next time you're browsing, it's impressive!
These widgets aren't just convenient for customers, but they also help you gather key data points and market your products and services better.
5. Predictive Analytics and Automation
The more marketing tasks you can automate, the more you can focus on the tough tasks that need your attention most.
Many software platforms are now available for brands to automate things like promotions, campaigns, and followups with customers who abandon carts.
With the addition of predictive analytics, you can change course if things aren't going according to plan. The upfront investment is definitely worth the time, money and energy saved later.
6. Structured Data SEO
SEO hasn't gone anywhere, it just looks a lot different than it used to.
But now that most brands have the basics of SEO figured out, Google has raised the bar and we now need to structure our data to make it easier for search engines to "crawl".
Ensure that your back-end code is tidy and any on-page data is orderly. This will make the browsing experience better and give you a rankings boost as well.
7. Position Zero
Displayed upfront in big, bold letters, Position Zero is the most sought-after spot on the Google search results page. This is the "featured snippet" that gets tons of clicks.
In many cases, like voice searches, it is the definitive answer Google provides. These are called "zero-click search" results, and they will become more important as voice search takes over.
Your page needs to radiate authority and quality to occupy this coveted spot, but the potential gains from doing are off the charts!
8. Bigger, Better Backlinks
Gone are the days of spamming the web with cheap, basic backlinks.
Not only do your backlinks now need to come from credible sites, but they should also be highly relevant to the topic at hand.
Guest posting, HARO, and mentions from top publications in your industry are all great ways to build backlinks that Google loves, and really help people find what they're after.
9. Diversified Content Formats
Don't get stuck in a rut by posting the same old 500-word blogs day in and day out.
Not only does it get stale for readers, but Google also recognizes that diversified content is more valuable and exciting, and rewards it accordingly in search.
Be ready to branch out into infographics, video, and interactive media formats if you haven't already. Customers want hard-hitting visual content that also informs and entertains!
10. Internet of Everything
Marketers have been anticipating the arrival of the Internet of Things (IoT) for a while, and the takeover is happening slowly but surely.
Your brand should be prepared to engage with current and potential customers on their phones, watches, and the smart TVs in their homes.
Before long, smart cities will be the norm, and marketers will connect with audiences in tons of exciting new ways.
11. Advanced Personalization
With 73% of people saying that customer experience is a priority, your brand will need to ramp up the level of personalization across all channels.
That goes from advertising to email marketing, text message communication, and everything in between. Personalized recommendations are just a part of it.
Today's marketers want to anticipate customer inquiries before they happen, analyze preferences without surveys, and use these insights to enhance CX across the board.
12. Video Marketing is a Must
Whether it's pre-recorded or live, long-form, or short snippets, video is outpacing all other formats as the most dynamic and effective type of content.
Don't hesitate to showcase products, services, and customer experiences with video, and ensure that all video posted online is linked properly and SEO-ready.
13. Content Quality and Intent
Back in the day, Google wasn't very picky about content. Keywords were keywords, links were links. That changed when search engines raised standards, and continue to do so.
Now, every piece of written content must be crafted with purpose. No more word salad with random keywords. Readers should get real, lasting value from each post, and if they do, you'll be rewarded with an SEO boost.
Research the most asked questions about your niche, create content that addresses them in-depth, and keep that good information flowing to your audience.
14. Account-Based Marketing
Way too many marketing resources end up wasted on unqualified leads, and strategists are waking up to the fact that sharper targeting is needed in 2020.
That's why marketing and sales departments are teaming up on account-based marketing tactics, which focuses only on the leads that matter most while weeding out the rest.
Finally, companies are seeing the benefits of aligning marketing and sales teams, delivering more consistent customer experiences, and seeing huge gains in retention and revenue.
15. A/B SEO Split Testing
Marketers have been split testing since the early days, but using A/B testing in the SEO realm is still a pretty new phenomenon.
New software allows SEO pros to test multiple keywords and data structures to see how their pages rank on search, then make decisions based on real information instead of a hunch.
As the Google rank factors become more in-depth and precise, you'll need to leverage some form of A/B testing for SEO sooner than later.
16. Powerful Guest Posting
It's not a brand new trend, but guest posting has taken on a lot more meaning in 2020.
Quality, relevant backlinks have way more weight in the rankings than before, thanks to updates to the Google algorithm, and guest posts can help you build highly credible links.
This has big benefits for SEO, and gives audiences real, relevant information that actually solves their problems. It helps the publisher, it helps your brand, it's great for everyone.
17. Voice-Recognition Rankings
Typing questions into Google is still the norm, but more folks are using voice to get answers. Nearly 85% of smartphone users take advantage of this feature.
Whether you ask Siri, Alexa, or any of the other virtual assistants out there, your response will be based on the ranking and authority of top sources.
Brands will have to start strategizing ways to rise in the voice-recognition ranks if they want to edge out the competition in 2020 and beyond.
18. User-Generated Content
It's a brilliant idea: incentivize your audience to make their own content featuring your brand and reap the benefits! Shared videos are the most popular form.
Although it probably doesn't mark the end of ad agencies and other traditional marketing, user-generated content is definitely making its mark.
Research shows that UCG is among the most effective new marketing tactics, influencing 90 percent of shopping decisions. Think about ways you can take advantage of this now.
19. Employee Engagement
Even in the digital age, shoppers can tell whether employees are excited to be there or just impatiently waiting for the next job opportunity.
Encouraging employees to be brand ambassadors on social media and networking sites can help boost traffic while demonstrating loyalty and excitement about your company.
This has a positive impact on brand perception and can lead to big boosts in conversions.
20. Augmented and Virtual Reality
Companies are seeing major increases in engagement and sales from adopting AR and VR technologies that give customers a better vision of how a product fits or works for them.
Shoppers can now see how a cabinet would look in their home office, or how a pair of sunglasses will fit their face.
Connecting with customers on a visceral level is the big step forward for digital marketers.
---
Conclusion:
For marketers in 2020, it's not enough to do the bare minimum and ignore the trends.
Even if some of these concepts seem beyond reach at the moment, you should prepare for the day when they are a necessity.
Stay flexible, stay on top of the trends, and you'll be positioned for success this decade.
---
Sources: