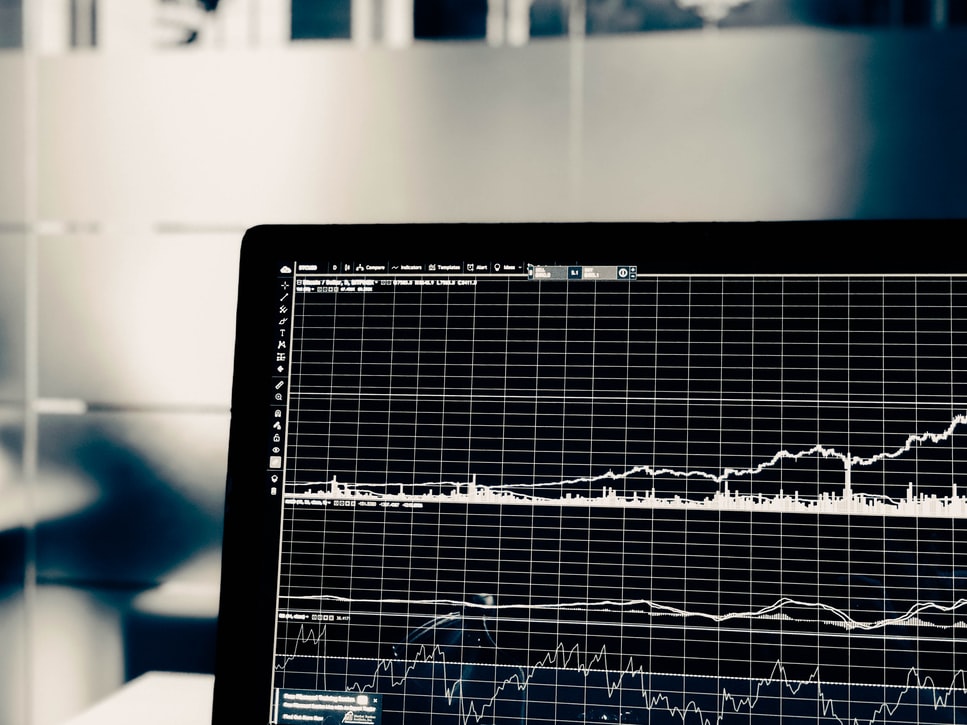 Digital marketing trends have always moved fast, and the events of 2020 have put the pedal to the metal for brands competing in the online space.
It's no longer enough to just match the strategies of competitors in your niche and hope your product does the heavy lifting.
In the current climate, you need to allocate extra time, money, and effort into digital marketing so you don't get left in the dust as the eCommerce economy booms.
Let's explore the five major buckets of digital marketing right now, and give you the key info you need to know.
1. Link Building
Brands that ignore link building while trying to improve their Google rankings are basically building a house with no foundation.
It may look good for a little while, but it won't last, and the consequences could be dire.
My favorite link building strategy right now includes the double threat of guest posting and HARO, both of which can earn you super-credible backlinks that work and last.
Guest posting isn't a new phenomenon, but ever since Google put more weight on authority and relevance for backlinks, it has taken on far greater importance.
My recommendation is to reach out to every legit publication in your niche, and work out a deal that benefits both parties. The partner site gets a powerful, informative post on their blog, while you reap the rewards of a strong, authorized backlink to your chosen page.
Gone are the days when you can just buy backlinks in bulk and expect Google to boost your rank just based on the sheer volume of links.
Backlinks now need to be from authoritative sites that make sense in the context of your brand message. It helps readers, it helps Google, and it helps you.
HARO, or Help-a-Reporter-Out, is another solid way to earn strong backlinks in a way that adds value to both sides of the relationship.
The platform has been around for a while, but plays a key role in backlinking now that Google takes site authority and link relevance more seriously.
Journalists need sources, and sources need journalists. HARO connects them and ensures that the articles are expertly crafted for maximum value to the reader.
Both guest posting and HARO come with some caveats, however.
For one, they're time-consuming, and if you're new to the game, you'll have to shoot a lot of emails and sift through some nonsense to make the right connections.
That's why I recommend you partner with an individual or an agency that can do this legwork for you, match you up with the best writers in your niche, and make sure the backlinks are top-tier.
I predict that guest posting and HARO represent the next phase of the content marketing evolution, and you'll need to be on top of best practices to max out your results.
Remember, credibility is the currency in the world of backlinks, and you need to find the sweet spot between quantity and quality if you want to rise in the ranks.
That sweet spot is hard to hit if you're unfamiliar with the intricacies of the Google algorithm, which is why I suggest you outsource the technical stuff to a team of professionals.
2. Influencer Marketing
Celebrity endorsements used to be the holy grail of marketing and advertising.
Now the web is filled with relatable mini-celebs, and you have a lot more opportunity to catch a big wave of exposure and sales on platforms like Instagram and Facebook.
Social media is just one of the many channels through which you can leverage familiar names, faces, and voices that people trust.
Blogs, ads, and guest video appearances are all fair game, and it's up to you to make the connections that best target your audience.
I've advocated influencer marketing for a while now, but it's reached the point where if your brand doesn't use it, you're going to forfeit exposure, traffic, and revenue.
The fact that Google searches for "influencer marketing" has grown by 1500% in the past three years is case in point.
Use both brand influencers and brand ambassadors to your advantage to get the most out of this method.
Influencers can be hired one at a time to boost brand awareness to their specific audiences, while ambassadors apply to a program to work with you and promote your brand.
Just like backlinking, influencer marketing takes a good deal of time, effort, and expertise to do it right. Way too many brands flounder around, missing opportunities or overpaying for mentions.
There are also several legal standards to follow when leveraging influencer voices, and if you aren't 100% certain how to navigate the rules, you could end up in trouble.
That's why you should seek guidance from industry experts who know exactly how the game is played on social media.
They'll hook you up with the right people, get you fair deals, and increase your chances of success across every channel.
3. Mobile Web Pages
I always knew that mobile browsing would be big, but not this big!
Now that over 50% of worldwide web traffic comes from smartphones, it's no longer acceptable for your brand to have a mediocre mobile experience.
Since search plays such a primary role in mobile browsing, SEO counts more than ever, and you need every advantage possible to compete on those phone and tablet screens.
Making your site mobile-friendly is just one piece of the puzzle. You must future-proof your mobile SEO strategy to conquer this competitive arena in the years to come.
Google Analytics offers ways to discover how your site is performing on the mobile rankings, and while the insights are not as robust as desktop search, you need to pay attention.
Take the time to see how your site is performing in the mobile ranks, determine if your pages are mobile-friendly with tools like SEMrush, and do everything in your power to optimize for mobile. Trust me, it's worth the work.
By now, your site should already be 100% mobile responsive. If it isn't, make that a top priority. User experience is crucial for minimizing bounce rates and encouraging return traffic.
Beyond that, your mobile pages need to load fast. Even a few extra seconds of delay can cause visitors to lose interest and move on.
Google's Accelerated Mobile Pages is a framework for mobile sites that dramatically trims down the amount of resources necessary to load a page on a phone or tablet.
The result is a much faster, smoother and intuitive user experience that has proven to yield big results in the mobile commerce arena.
On top of that, Google grants a rankings boost to mobile sites equipped with AMP protocols, meaning you have nothing to lose and everything to gain.
AMP may not be a quick fix, but if you outsource this upgrade to a team of experts you can experience major improvements to your mobile experience and SEO.
4. Voice Search Ranking
I've hammered home the point that mobile search matters in 2020, but voice search is gaining momentum even faster.
Nearly everyone asks questions and makes demands of their phones, tablets, and home assistant devices. It's hands-off, and it works. The question is – will your brand benefit?
Research shows that a measly 3% of marketers are already implementing strategies to boost their brands' voice search rankings, while a shocking 62% admit they have no plans at all.
If you're a part of that tiny fraction of forward-thinkers, congrats, but chances are you haven't taken the necessary steps to get ahead on this trend.
To earn that desirable "position zero" spot on Google's voice search mechanism, your resources need to be above and beyond the norm.
That means better information, more research, clearer instructions, and any other factors that will set your page apart.
We touched on the idea of authority earlier, and this is the ultimate lesson for voice search. Deliver the most comprehensive, detailed answer to the question, and you may be rewarded with a huge reward via voice search.
5. Content Diversification
Content marketers have come a long way from the short-form blog posts of the 2010s. Every piece of content you publish must now serve a specific purpose and pack a ton of value.
On top of that, you can't limit yourself to the written word. Attention spans have shortened, and Google now recognizes that images, infographics, and videos pack a big punch for engagement. Diversify your content strategy or get left in the dust.
For starters, your written content needs to be polished to perfection.
Offer definitive, long-form guides to specific topics and how-to articles that people want to bookmark for return visits.
Laying out a comprehensive strategy of topic clusters can give you a cornucopia of ideas that never runs dry.
Consider every possible question your audience may have about your product and all the problems it solves.
Overlap is okay, and some repetition is okay too. Quality and quantity are key when building out your content library and creating a definitive resource for any curiosity.
Internalize the idea that there is an INFINITE amount of information you can share with your audience, and if you take the time to brainstorm, you'll never run out of content.
Combine expert-level authority on a topic and combine with interactive multimedia content, and you'll be positioned for massive traffic.
---
Wrapping it Up
If there is a common thread connecting all these trends, it's VALUE.
Technical stuff aside, your primary focus as a digital marketer should be bringing information, entertainment, and community to your audiences.
Whether it's through mobile search, voice recognition, multimedia or in-depth content, you will get back what you put out on the web.
Make sure your intent is aligned, your voice is clear and you have the horsepower to keep pumping out quality resources. From there, you can make the smaller tweaks necessary to succeed.
---
Sources: