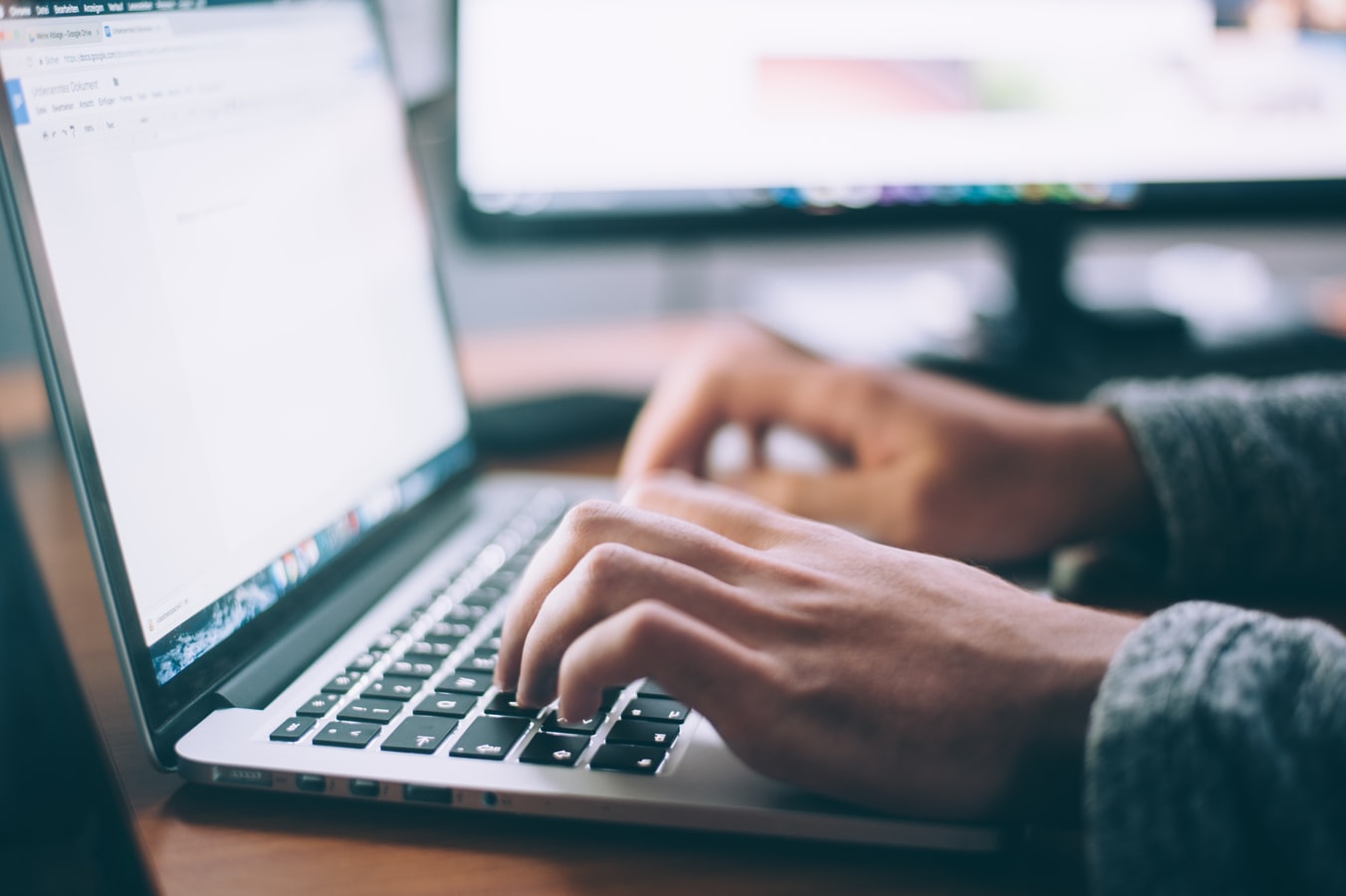 You've probably heard about backlinks, and have an idea why they're important.
But it's worth examining what backlinks really are, why they are key to SEO, and how to best leverage them in your marketing strategy.
What Are Backlinks?
Backlinks are simply any link on a website that brings a person "back" to your site.
They're also known as "inbound links", or "incoming links", because they direct traffic into your site, rather than away from it.
From the viewpoint of the other site, the link is referred to as "outbound".
The more backlinks a website has, the more credible and authoritative it tends to be since so many other sites have given it a positive "vote of confidence".
Google's algorithm is in a constant state of evolution, but backlinks are still one of the top-ranking signals for search results, and therefore vital to SEO.
Quantity and Quality
There was a time when Google prioritized rankings strictly by the number of backlinks leading to a site, but things have changed.
It's become fairly easy to acquire low-grade backlinks buy purchasing them or publishing run-of-the-mill content, so Google now puts more weight on quality and relevance when ranking.
That means the site linking to yours must be a trusted source of information itself, and the theme of that site has to be relevant to the topic at hand.
For example, if your site sells organic whitening toothpaste, you'd much prefer to get a backlink from a dental health professional's authority blog than a homemade WordPress site listing someone's favorite products.
People know intuitively when a site contains good information from real voices, and Google aims to reflect this in the search rankings.
As you map out your backlink strategy, make sure the sites you connect with are not only well-established in their niche, but that they connect to your brand in a clear way, as well.
Figure out which websites you want your brand to be associated with, whether they be media aggregators, news platforms, niche blogs, or expert forums, then work from there.
How do I Get Backlinks Fast?
Time is money in the digital marketing world, and everyone wants backlinks NOW!
There are a few fast ways to obtain backlinks that you should have in your arsenal:
Repurpose digital assets like blogs into quick infographics, YouTube videos, or SlideShare presentations. It may take some cash, but you can do it quickly.
Leverage the relationships you already have. That means suppliers, buyers, other brands you work with, etc. You can work out a way to get links to your site from theirs.
Find unlinked mentions of your brand on the web and get those links live ASAP. The most prominent mentions shouldn't be difficult to find.
See where the competition is going head to head, and get into the game. This can be on "best-of" lists where products and services are compared.
There's definitely some assurance in getting a quick network of backlinks, especially if you're a new brand and want to get up to speed.
With that said, there's no denying that the best backlinks take a bit of time, and often some money if you are serious about boosting your site's rankings.
It's worth putting in the extra time up front to get quality backlinks instead of amassing links that will not benefit your site in the long run, as Google rankings become more advanced.
Is it Possible to Get Backlinks for Free?
They say nothing comes for free, but if you put in some effort and know what you're doing, you can build up a decent web of backlinks with no price tag.
Just be aware that these will take some more time, but that's the tradeoff.
The first way is to reach out to industry friends and see if you can exchange favors. If you can provide them with a source that enriches their content, it's a win-win.
Make sure you are regularly sending out letters of introduction to participants in all levels of your industry, including the influencers that may be overlooked.
They won't be the world's greatest backlinks, but you often won't be charged for a mention on a lesser-known blog or an industry publication that appeals to your niche.
Don't waste your time emailing the biggest names in the media business. It's much better to use a platform like HARO to make those connections.
Instead, treat this like networking. Be personable, offer value, and you'll get something in return. At the very least, you'll make a connection that you can potentially leverage in the future.
Better Backlinks Are Worth the Work
It's not a total waste of time to build backlinks with those quick-hit methods, but since the Google algorithm evolves so quickly and frequently, you need to think ahead.
Consider what really helps people find better products and information, what they tend to search for, and let those factors be your guide.
Just look at how the rank factors have been updated over time, notice the trend toward:
More authoritative, well-established websites
Better customer experiences and feedback
Stronger networks of recommendations and references
Diverse forms of content like video and interactive surveys
Better presence on different social media platforms
Ignoring broken links, outdated info, and repetition
One of my favorite ways to get stellar backlinks is through Guest Posting on popular industry blogs and web magazines.
By doing this, you give that publication a quality resource forever, and if Google already likes that site for its authority, you get a very valuable backlink as a result.
Plus, you both get bonus points in the rankings if your sites are closely aligned on the subject matter, and if people respond well with clicks and conversions.
Create Something Worth Linking To
It may not be what digital marketers want to hear, but it's what they NEED to hear: the best backlinks come from creating top-notch content that informs and excites audiences.
Whether it's a long-form blog post examining a technical topic, an infographic that illustrates the ins and outs of an industry, or a YouTube video that educates and cracks you up, your digital assets are the foundation to a strong backlink strategy.
Yes, it can be pricey. Yes, it can be time-consuming. But while the return on investment you get from content may not be immediate, it is way more likely to compound over time.
The question you need to ask yourself is what type of content best conveys the value of your product or service?
Should your digital assets be more technical or casual? Visual or literary? Dynamic or static? It will demand some research and experimentation, but the result is worth the wait.
The Best Way to Buy Links
Buying links straight out is not such a popular approach as it was a few years back, due to Google cracking down on sites in the rankings for doing so.
It used to be that companies could purchase large amounts of backlinks for low prices and they'd immediately see the benefits.
That is how websites in the late '90s and 2000s approached SEO, and they did well.
But Google now marks most of these paid links with the dreaded "no-follow" designation, which means they have no positive impact on rankings. Simply put, a waste of time and cash.
It's way smarter to take an organic approach to link building through guest posting, HARO and influencer marketing.
The ethical method I suggest is to figure out a mutually beneficial deal with a blog or a publication, in which quality guest-posted content includes a backlink.
HARO connects you with those sources quickly, and influencer marketing is more of a grassroots approach that delivers results.
Embedded into an real, popular post, the link is regarded as legit, and everyone wins.
The posts have more authority
More people read and share the articles
Both websites benefit from the traffic
Google gives a ranking boost accordingly
The lesson here is that just buying and bribing for backlinks is not the move in 2020.
Not only is it a questionable practice, but it can also cost over $350 per link.
It's always better to focus on content first, make connections with publications in your niche and let the backlinks happen naturally as a result of good intentions.
This trend will only continue into the future as Google improves its detection skills and only rewards brands that take this more authentic backlink strategy.
A Multi-Tiered Approach is Best
Since the web is no longer the wild west with backdoor backlink deals, you have to emphasize guest posting and connecting with publications that actually want your content.
Help-a-Reporter-Out (HARO) is a great service that connects sources with journalists and has proven to be very effective at generating backlinks that Google likes.
The truth is that most in-house marketing teams don't have the bandwidth to orchestrate guest posting and HARO, let alone the content strategy necessary to succeed in 2020 SEO.
Combined with guest posting and influencer marketing, you have a winning gameplan. For some marketers, this is a lot to handle at once.
That's why boutique agencies and expert services are so popular and useful in the current landscape – they safely and smartly build backlinks that bring results.
If you're stuck in the '90s with your backlink strategy, it may be time to overhaul your entire approach to SEO. Better content, diverse formats, more authority. It all matters more now.
It won't be comfortable or easy to shift gears, but the long-term benefits far outweigh the challenge.
---
Sources:
https://ahrefs.com/blog/buy-backlinks/
https://www.wordstream.com/blog/ws/2013/07/24/follow-nofollow-links