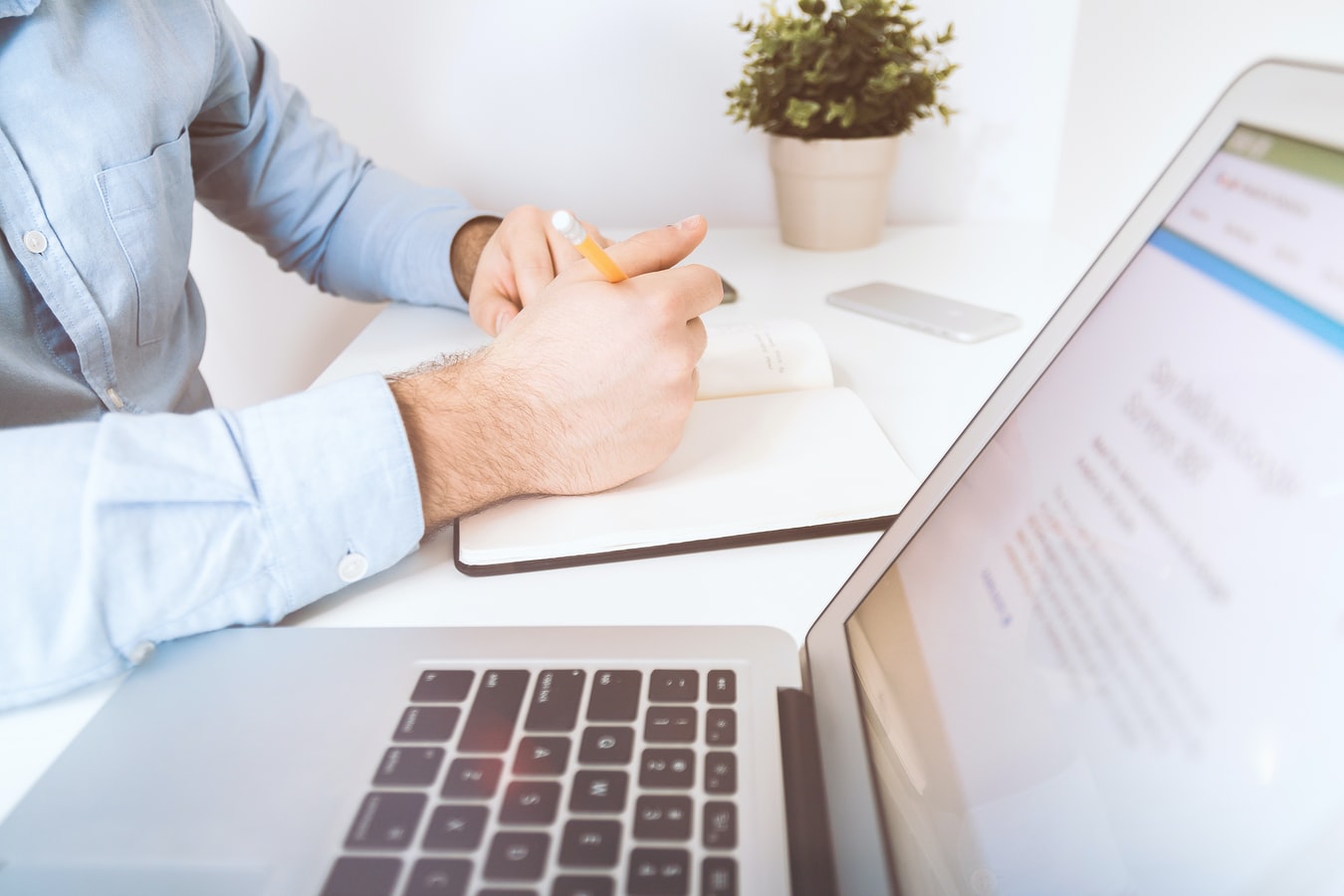 Backlinking is one of those SEO terms that gets thrown around so often, it's easy to lose track of why it really matters.
A backlink is way more than just a buzzword.
It is a key building block in your brand's online reputation and when done right, backlinks can make a major impact on how your site ranks in search.
Let's get into why backlinks are so critical to digital marketing success and offer some insight on how to improve your backlink gameplan fast.
How did backlinks begin?
Backlink history starts with the early iterations of SEO strategies at the dawn of the web.
Search engines needed a clear and concise way to rank pages for specific queries, and backlinks acted as votes of confidence for particular pages.
While organic backlinking has always been the foundation, paid backlinks came into the picture as soon as marketers realized the advantages.
Authority directories were the only game in town back in the mid-1990s, when Yahoo regularly accepted submissions for a reasonable price.
While sites had to pay an average of $300 to get a link from Yahoo, it was paid with the specific purpose of increasing search rankings, not for organic traffic.
The currency back then was known as PageRank, which still plays a role in search, but has since been overshadowed by newer rank criteria.
It was sort of the wild west of SEO, and if you had the cash to burn, you could see your site skyrocket in the rankings if you pulled the right levers.
Yahoo may have been at the head of the trend, but countless other sites sold in-content links for a fee. It wasn't long before Google tracked down and discredited these bought links.
As the algorithm evolved and became more selective with its criteria, brands were compelled to find more organic methods to earn them backlinks, instead of just forking over the money.
That was nearly 20 years ago, and backlinks have come a long way since then.
How have backlinks evolved?
It's clear that the old-school buyout backlink strategy no longer does the trick.
Google is able to detect whether a link comes from a sketchy site or a real, authoritative source that real people trust as an information source.
In other words, you can no longer game the system. Search engines know what content is being shared, saved, and revisited time and time again.
Now that the bar has been raised, you need to make sure your backlinks are coming from trustworthy sites that work in the context of your niche and message.
I predict that backlink quantity and quality will become even more crucial to SEO moving forward, as Google recognizes the need for useful, relevant, and authoritative content.
Keep in mind that more than 55% of web pages still do not have any backlinks whatsoever, and those brands definitely take a hit in search as a result.
Don't be one of those websites with only a handful of links in 2020. Do everything in your power to build out backlinks smartly and safely, and you'll see the benefits fast.
Which backlinks are best?
You probably have an idea of what makes a quality backlinks versus a bad one.
Since Google's aim is to bring the most credible and useful content to the fore on search, it follows that the most effective backlinks will be from top-notch sites.
For example, a backlink from a well-established news source or recognized industry blog will be more valuable than a link from a random WordPress site that launched last year.
Factors like traffic, engagement, and a wide network of other important sites all play a role in determining the "grade" of your backlink, and how much you'll benefit.
Here are some other backlink factors that impact rank positively:
Backlink anchor text (keyword-rich text boost relevancy)
Linking domain age (older, established links rank better)
Links from competitors (pages from the same SERP are a plus)
Diversity of link types (news aggregators, forums, authority sites, niche blogs)
Keyword in the title (given more weight over in-text links)
Wikipedia sources (a trusted source, rarely nofollow)
Word count (longer, richer posts are ranked higher than short ones)
Link location on the page (embedded in content is better than the sidebar)
You can intuitively guess which backlinks will rank better than others based on the quality and relevance of the linked site, and these factors can guide the way.
Don't forget SEO basics: the top ranking factors for Google include total website visits, time on site, and bounce rate. Prioritize these when building backlinks and you'll be golden.
How do you get good backlinks?
You've probably picked up on the fact that the standards for backlinks have been raised, and it takes more of a strategic approach to see an uptick in search.
Strong content is above and beyond the biggest key to getting the backlinks you want.
It's 2020, but way too many brands are still behind the curve on their content marketing strategies. With so much data showing its effectiveness, this still shocks me!
Here is a short rundown of how you should craft content for backlinks now:
On your site's blog, don't get stuck in the trap that every post needs to be the same length. Take as many words as you need to get the information across.
Go big on graphics. Make them bold, attractive, and useful. Place them throughout your posts and watch your time-on-page rating increase.
People still love lists. It's in our nature to enjoy orderly, logical data sets. Google also appreciates organized information from a ranking standpoint.
Don't shy away from embedding multimedia like video, or interactive surveys that encourage visitors to invest some interest and energy to the experience.
Original research is your friend. People want to sink their teeth into real, tangible data that piques their interest and informs their decision to buy.
Adopt the mindset that there is an INFINITE amount of subject matter to discuss. Brainstorm an endless list of topics and subtopics to never run out of content.
Get used to creating definitive, authoritative resources on subjects in your niche. You want visitors to be blown away by the value and bookmark your page.
If you've been crushing the content game for years and still struggle to accumulate backlinks across the web, there are ways to accelerate the process, as well.
My preferred approach to backlinks
Personally, I have three proven, ethical ways to build backlinks that actually benefit people while giving your brand a big boost in the rankings.
Through extensive research and testing, I've determined that guest posting, HARO, and influencer marketing are the best three ways to get backlinks in 2020 and beyond.
Guest posting is not a new thing by any means, but it just got way more important for backlinking. Creating a legendary post for an authority site or a news source is a great way to get more eyes on your product, and reap the rewards of the algorithm.
I suggest you reach out to every potential site that may grant you a guest post, even if it means striking out more than connecting.
Get accustomed to pitching the value of your content and demonstrating ways that it can help the site. The more you offer, the more you'll get in return.
I recognize that not every marketing team has the time or resources to shoot out emails 24/7, which is why this approach can seem tedious.
That's why I recommend you connect with a professional or an agency who knows how to pull the right levers and get your guest posts that deliver results.
Instead of spinning your wheels, leverage the knowledge and skills of a proven expert.
HARO is another powerful way to build links from super-credible sources like authority blogs and news media sites.
This platform connects you with journalists that know their niche inside and out, giving your brand a powerful voice that will resonate across the web.
Although HARO is not the most intuitive environment at first, the outcomes can be hugely beneficial if you know the ropes. Again, certain agencies and contractors can help you navigate HARO and do the legwork for you.
Finally, I urge you to pursue an aggressive influencer marketing strategy ASAP.
There's no hiding from the fact that social media personalities hold the key to niche audiences that show loyalty and are ready to buy.
The more effectively you can connect with the right influencers and orchestrate deals to promote your brand, the more traffic and conversions you'll see.
Since the influencer marketing arena is still pretty new, it's not wise to go in blind. I've seen too many brands come up short on ROI because they don't know how to play the game on social.
See if you can link up with someone who can middleman your influencer relationships and give you the best chances of success in this area. It's going to be a major source of SEO gains.
What does the future hold?
I've outlined the triple threat of guest posting, HARO, and influencer marketing as a strong backlink strategy, and a good roadmap to follow for any brand.
Given the rapid and unpredictable evolution of the Google algorithm, these are the methods that I believe will remain legitimate for a long time to come.
That said, always be focused on generating the best quality content possible. This is the tried-and-true approach to organically earning backlinks and it's not likely to change.
Social signals and brand mentions will definitely play more of a role in the future, which is why I emphasize influencer marketing, but backlinks will still be king, in my view.
Shareable, accessible, and exciting content will be your ticket to a robust backlink strategy moving forward, so don't hesitate to try new stuff. The value will speak for itself.
If you can find the sweet spot between publishing great content, outreach, and networking with other leaders in your niche, you'll be on track for a strong backlink catalog and a well-rounded SEO strategy overall.
---
Sources: